We're PONTIAC People!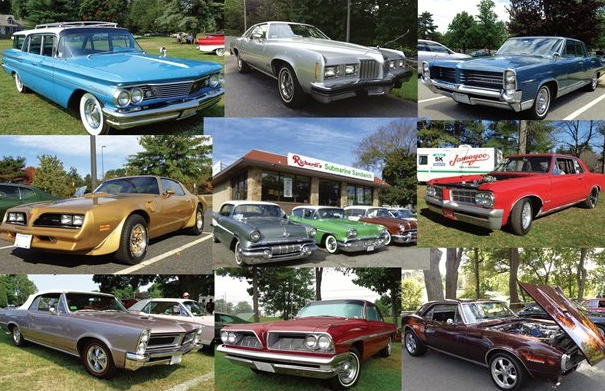 We are Yankee POCI – The Massachusetts based chapter of the Pontiac Oakland Club International.  We are over 100 members strong and very active in the New England classic car community.
Some of our club sponsored activities include Car Shows, Cruise Nights, Parades, Anniversary Party, Spring Dust-Off, Fall Foliage Tour, Monthly Club Meetings, Charity Runs, Spring Cruise, 1A Show, and the Pontiac Celebration Show.
This video is a compilation of the many fine Pontiacs we have in our club.  See below for more information and to become a member.
You don't have to own a Pontiac to join, just a passion for cars!
How to Join Us:
Our annual dues are $20.00. To join, please print and complete our membership application form and mail it to the address listed.
Membership Application (pdf format):   New Member Application
You should also join the Pontiac-Oakland Club International.  POCI annual dues are $39.00.  It's a great way to connect with other Pontiac, Oakland and GMC enthusiasts on a national level.
To contact us, please email  yankeepociwebmaster@gmail.com